Day-to-night hydrating body oil strengthens skin's elasticity and brings out everyone's inner Greek goddess
+ Product Type: Body oil
+ Skin type: All skin types
+ Key Benefits: Improved skin elasticity and rich hydration
+ Key Ingredients: Almond oil, wheat germ oil, apricot oil
+ Made for: Anytime – day or night – this is a silky, smoothing oil that brings out your inner Greek goddess
Size : 100ml / 3.4 fl oz
We support healthy lifestyles by excluding chemical fragrances, dyes, or parabens.
Taking inspiration from Greek summers, the Greek Summer Body Oil is made with: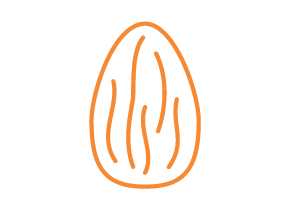 Soothing oil that promotes healing and silky-skin feeling.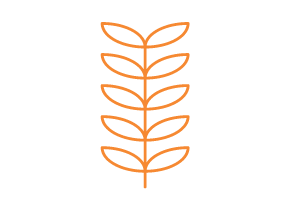 Elasticity-improving oil that gives skin a youthful look.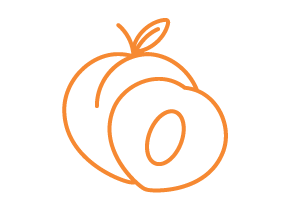 Hydrating oil that leaves skin feeling nourished, moisturized, and supple.
Prunus Amygdalus Dulcis Oil, Triticum Vulgare Germ Oil, Prunus Armeniaca Kernel Oil, Hydrogenated Ethylhexyl Olivate, Simmondsia Chinensis Seed Oil, Hydrogenated Olive Oil Unsaponifiables, Silica Dimethyl Silylate, Parfum, Tocopheryl Acetate, Mica, CI 77491, Polyethylene Terephthalate, Isobutylphenoxy Epoxy Resin, CI 77000, CI 16035, CI 19140.
*Parfum=Radical Fragrance Transparency: 100% Allergen free. Derived from essential oils.
A day spent on the beach, eating fruit in the sun. A night spent dancing under the stars. This body oil is a companion to your adventures, made to be applied both day and night.
+ Apply day, night, lunchtime, and brunch time.
+ Add the desired amount of oil to your hands. Rub together and then gently massage all over your body until completely absorbed.
+ Wait five minutes before putting on clothes.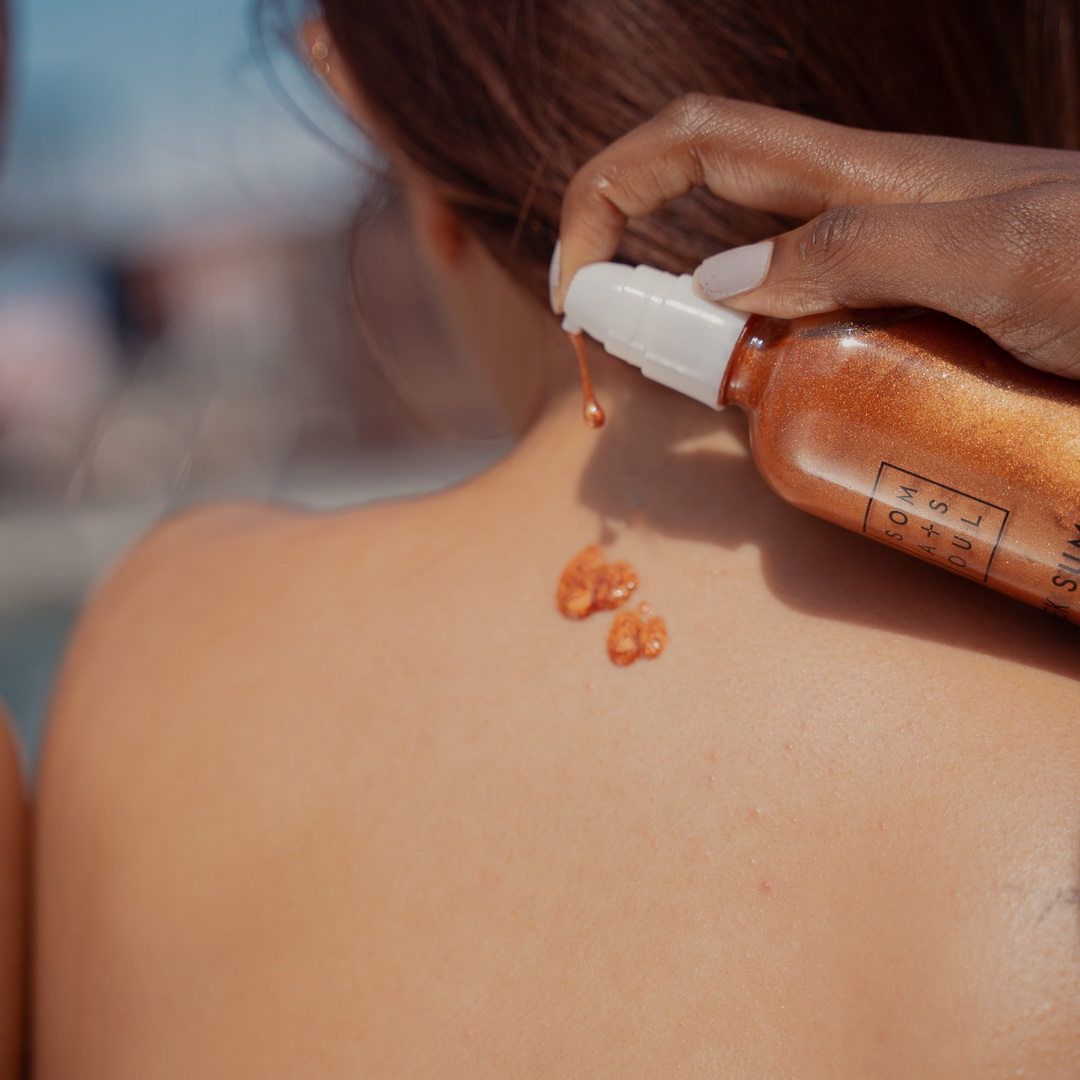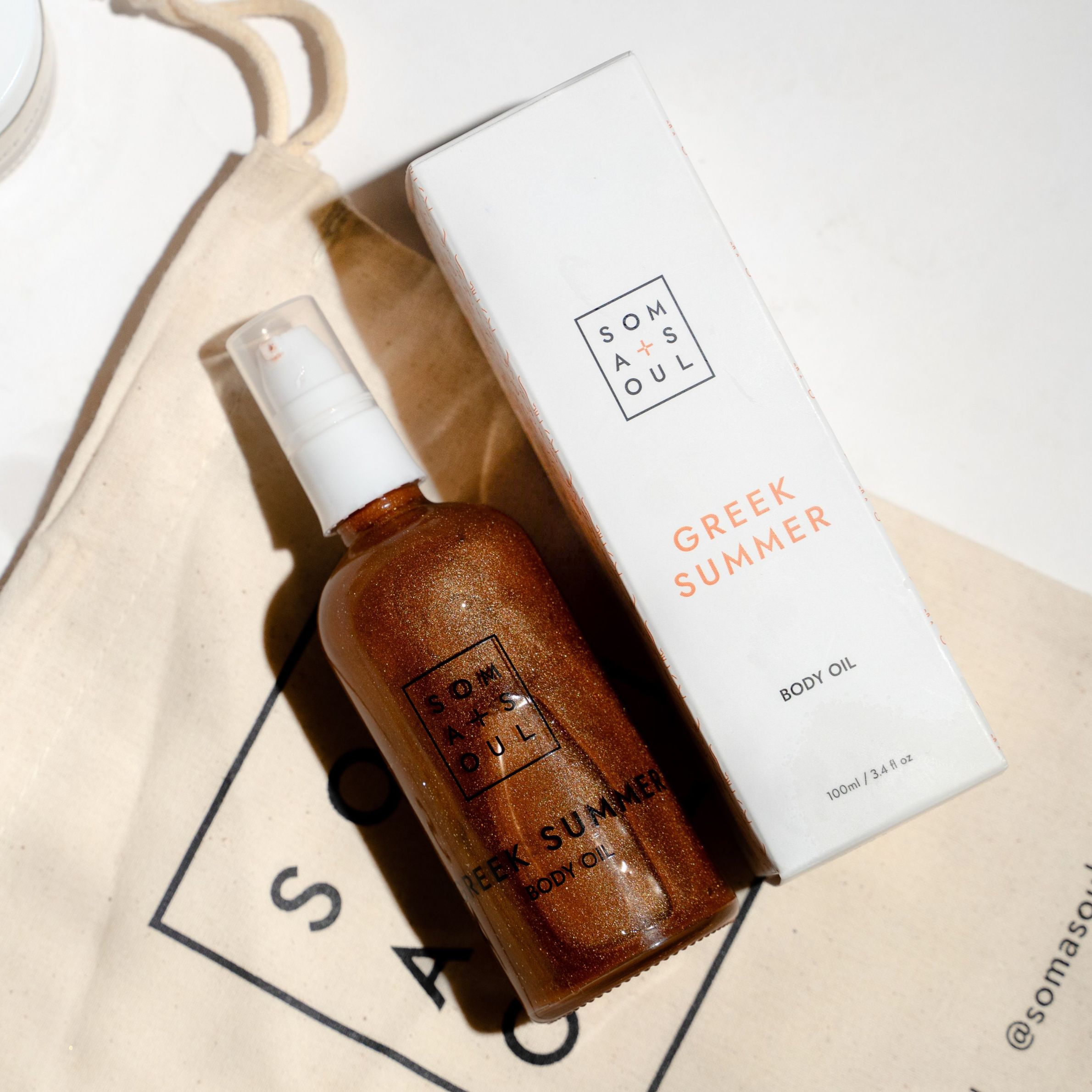 STEP 1
Empty + Clean
Rinse or wipe clean the package. The container has to be clean, and less than 3% of product should be left in the container.
STEP 2
Dispose properly
Check out Pact's Recycling Guidelines to learn where each specific package belongs: Curbside Bin, Trash or Pact Bin: Find a Pact Recycling Bin near you and toss in the Pact-approved clean empties. If there is no Pact Bin near you, you can mail back your clean empties through our collection program!
STEP 3
Give it new life
Once the Pact Bin is full, retailers ship it to our recycling facility. Pact sorts through all materials then sell them to recyclers. Ideally, Pact will sell material back to packaging manufacturers so that it can be used in beauty again- you can be a part of that solution.
Greek philopshy says the pursuit of happiness can be found by living in accordance with nature.